With water being an essential part of our everyday life, access to clean, safe water away from home without a reusable drinking vessel depends on packaging.
While plastic bottles still seem to dominate this retail space, growing public criticism over their environmental impact, along with outright bans in some communities, are prompting many individuals and organizations to look for alternative packaging solutions—like boxed water. Located in Grand Rapid, Mich., Boxed Water Is Better is small a company with a big commitment to changing the way that water is sold, shipped and consumed. Boasting 76-percent renewable content validated by the on-pack FSC (Forestry Stewardship Council) certification, the 100-percent recyclable, BPA-free, 500-ml gabletop cartons are manufactured by the Norwegian liquid packaging products group Elopak, and they are shipped flat right to the filler to reduce carbon footprint, according to product info printed on the side panel.
Outfitted with a sealed plastic screw-top for enhanced consumer convenience and resealability, the boxes' visual appeal is rooted in its plain black-and-white simplicity, whereby the Boxed Water is Better brand logo is prominently printed in English and French on the opposite panels. The remaining panels just feature a cursive-written greeting "hello," surrounded by blank space where one can presumably write one's name or initials to denote its rightful owner, which is a great way to interact with the package and to avoid confusion in communal fridges shared in the workplace.
++++++++++
When seasonal winter blues have you daydreaming about basking in the warm Caribbean sun, the Spicy Ginger Beer from The Great Jamaican Ginger Beer Co., may just be the temporary fix you need to lift your spirits. Packaged in 250-ml containers reminiscent of the glass "stubby" bottles used by the famed Jamaican-made Red Stripe brand, the clear bottles allow for a good look at the golden-hued contents inside, while the playful graphics of brand mascot Pirate Jake on both the cap and the product label, along with cartoonish palm trees and ornate bold lettering, fittingly underscore the non-alcoholic product's "naturally flavored" authenticity and tropical point of origin.
Extra points, also, for displaying all the nutritional information required on the label as reference points for the full 250-ml single serving, rather than some arbitrary amount that is invariably always too small or too large for what constitutes a full serving in the real world.
++++++++++
There are often times in the middle of a busy day when you really need a quick boost of caffeine to stay on course, but not so much of it that you have to make a full pot or step outside to buy some.
For such occasions, Starbucks Via Instant sachets offer a perfect pick-me-up.
Packed in slim, flat-bottom stand-up paperboxes shaped like a skinny pyramid, the eight 3.3-gram sachets are neatly stacked up inside ready-for-use, with a reclosable tab on top of the box returning it to its original sloping shape after opening. Small enough to throw into a bag or a purse, the elegant boxes feature all the required product information displayed in clearly legible type, enhanced with the signature-green Starbucks logo of a two-tailed mermaid traced to Norse mythology. The sharp product photograph is fittingly supported by stylized images emblematic of the particular coffee style or flavor featured inside the box—ranging from the dark Italian Roast to the light and breezy Veranda Blend blonde roast.
++++++++++
Life as a city-dweller with pets has its share of challenges when it comes to purchasing their food, toys and other less glamorous essentials—namely litter. For someone who used to spend a lot of time reading countless packages of kitty litter made from various raw materials and retailed in numerous formats and sizes, my recent discovery of the sWheat Scoop bags of all-natural clumping cat litter from Minnesota-based Pet Care Systems was a joyous revelation. The front of the bag features large colorful lettering clearly explaining the nature and the purpose of the bag's contents, along with a nice earthy depiction of large wheat sheaves trembling in the wind, giving deep cover to the two whitewashed feline silhouette images lurking about in the field. A transparent circle at the bottom right of the front panel allows consumers to have a good look at the grounded wheat pellets, capably supported by easy-to-understand graphics on the left indicating the product's fast-clamping, odor-controlled and biodegradable attributes.
The bag's strong, sturdy built-in carrying handle, incorporated in the middle of one side, facilitates balanced weight distribution of the contents  for easy carrying, while its Velcro-style closing feature help to keep any accidental spills to a minimum. The thoughtful design and construction enables the bag to remain upright from the first scoop right to the bottom until empty, after which it can be put into recycling Blue Bin as a fully-approved #7 recyclable plastic product.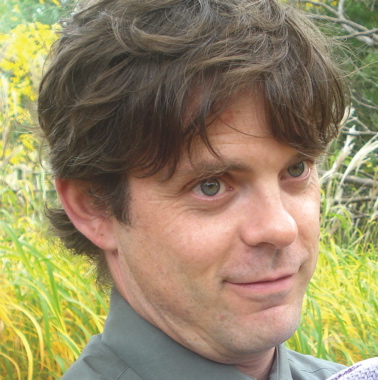 Jeff May is the owner and proprietor of Scallywags, a popular midtown Toronto sports pub specializing in live coverage of major international sporting events.