While the previous look of its line of Be Gorgeous shampoos, conditioners and hair enhancing product packaging was 'okay' with its red blare color, its new look is a veritable palette of color—that jumps off the the retail shelves, according to brand owner Phil Smith Haircare operated by Phil Smith, a celebrity hairdresser in the U.K., whose signature award-winning haircare line is available at Sainbury's.
Along with the striking new packaging, Be Gorgeous also offers new formulations and benefits.
Moving from a more formal haircare regime to encourage a mix-and-match approach for customers, the whole range is imbued with a sense of fun and humor, echoing the personality of the popular hairdresser whose name it carries.
Importantly, the products are named according to the benefits that they bring but in a slightly tongue-in-cheek fashion.
Packaging the range to reflect this approach, M&H Plastics, part of the RPC Group of companies, provided a range of strong colorways and decoration to attract the Sainsbury shopper. The finished product was developed and filled by Laleham Health & Beauty.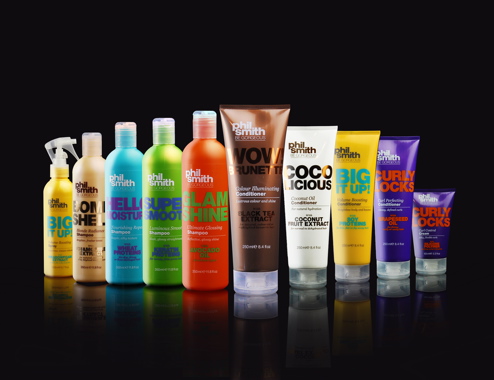 Phil Smith Haircare commercial director Katie Swan comments: "We worked with the M&H team for a couple of years to bring this new style to market and their input has been very beneficial. Not only are the products increasing in popularity but the amount of coverage we are getting in the press is testament to both a quality product and its presentation.
"Details like providing the correct level of shine on the bottles and the quality of the printing enable us to go to market with confidence."
M&H Plastics has been providing plastic packaging solutions for global clients in health and beauty care, food and nutrition, and idustrial chemical for over 40 years, and offers a portfolio of over 2,500 products with over 100 new standards being released each year.
Products are manufactured at three factories in the U.K. and factories in Holland and U.S. which, in total, employ over 1,200 people, produce nearly one-billion bottles, over 150 million jars and more than 50 million tubes per year.
Company information may be found at www.mhplastics.com.