Oxnard, CA – Sensortech Systems, Inc. has released its NIR 6000 Series analyzer, providing converting specialists with an effective process management and control tool that incorporate the latest advancements in NIR (near infrared) technology.
Moisture measurement, coat weight, basis weight, and coating consistency are all measured in real-time providing in-line control capability. Sensortech's standard of precision measurement and reliable performance greatly enhance measurement and control of paper, nonwovens, films, and other specialty web converting applications.
Sensortech has been the trusted name in moisture measurement and control for more than 30 years with a core competency in sensor engineering and manufacturing.
The new NIR 6000 Series leverages this expertise. Sensortech's engineering group has made significant advances in research and development that include an innovative optical design, application specific optical filters, and enhanced software integration. Leading edge manufacturing processes, comprehensive testing, and quality control standards has furthered Sensortech's high standard of performance and reliability.
"Working with a talented staff of engineers and manufacturing professionals gives me the confidence to deliver superior quality products, continuous customer support, and a satisfied customer base," says Sensortech Systems sales manager Keith McCallion.
Debuting are:
NIR 6000 Series
The NIR 6000 Series of On-Line NIR Moisture Analyzers offer precision measurement and moisture control for industrial applications. Sensortech has pioneered industrial applications of moisture measurement technology for over thirty years and the NIR 6000 Series of moisture analyzers packages the latest NIR technology into a sophisticated instrument engineered for durability and precision measurement. It has been designed to provide accurate readings using the molecular structure of your product and to deliver an effective contribution to your process control.
NIR 6300 Series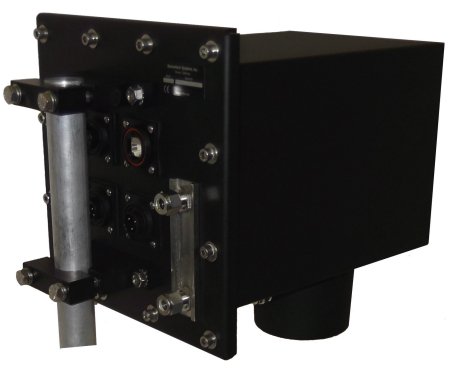 The IP67 rating of the NIR-6300 Series has been developed to withstand severe wash-downs, excessive dust environments, and to protect it against the effects of immersion. Its rugged stainless steel enclosure makes it ideal for harsh environments, high temperatures, and aggressive food grade applications.
NIR 6400 Series
The Explosion Proof Series of NIR moisture analyzers provide an advanced level of protection from hazardous environments and meet the compliance standards of most regulatory bodies. The NIR 6400 Series is suited for Class I hazardous locations, as defined by the National Electrical Code, and is accompanied with the appropriate certificates required of the classification including the nameplate indicating the distinct classification for which it has been approved.
NIR 6410 Series
The NIR-6410 is designed for Class 2 Division 1 environments where combustible dust is present under normal operating conditions. It is equipped with a pressurization/purging system, is ATEX compliant upon request, and is suitable for Class 3 Division 1 environments.  The image above illustrates the flange mount application interface.
For information on the Oxnard, CA-based Sensortech, visit www.sensortech.com or contact Keith McCallion at 805-981-3735 or via e-mail at keith@sensortech.com.