Every penny counts in today's cutthroat hospitality business, so it's no surprise to see many restaurant operators relying exclusively on pop gun dispensed juices to keep their costs in line. That said, I find this copout rather distasteful on the account of it being offered as an easy means to short-change a customer. In my experience, I have always found that the taste and the consistency of fruit juice packaged in a well-made container is well worth the cost—especially when bought in reasonable bulk volume.
To this end, I am a very happy camper with the Ocean Spray's three-liter plastic jugs that have become a permanent, behind-the-scenes fixture in our bar areas. Despite their imposing size, the jugs are very user-friendly and maneuverable for the bar staff thanks to the built-in side handle that essentially turns the container into a pitcher, along with a generous four-centimeter-diameter opening to facilitate consistent flow of the product—down to the very last drop.
++++++++++
Every watering hole worth its salt has its own unique and secret way of dressing up and seasoning its Bloody Caesar cocktails. For us, the Old Bay Seasoning brand from McCormick Canada is a trusted go-to item for one of our more poplar versions.
Packaged in shrinksleeved 74-gram PET (polyethylene terephthalate) containers shaped to resemble the old-school tin-boxes of yesteryear—the retro artwork does a great job of invoking a flash of nostalgia for simpler times—the product is easily dispensed as required thanks to its tight-fitting, multifunctional lid that allows the user to sprinkle, pour or scoop out the aromatic spice blend and safely reclose it for future use with a simple snap.
++++++++++
With customers becoming better educated and more aware of the staggering amount of plastic used in everyday packaging, including foodservice packaging, it's nice to have more than one option for waste disposal. As an alternative to recycling, the NEW WAVE range of 100-percent compostable hinged-lid takeaway containers from Toronto-based YesEco—made from the renewable sugar-cane and bamboo—provide a terrific option for sending our customers home with their takeovers of full meals to enjoy back at their place.
The moisture-resistant containers help avoid any messy soak-throughs, and are sturdy enough to withstand spending time in a freezer, microwave or the oven up to 400°F. Once the food inside is finished or removed, the container goes into the Green Bin and, ultimately, Mother Nature takes care of all the rest in a proper composting environment. Sustainable food packaging at its best, bravo!
++++++++++
In the similar spirit of sustainability, the all-wood Coffee Stirrers from Les Industries Touch Inc. of Sherbrooke, Que., also deserve a nod of approval for both intent and functionality, along with refreshing design simplicity. The flat round-edged wooden sticks are packed by a thousand in a sturdy microfluted corrugated box featuring a perforated fold-down dispenser at the bottom, making it a prefect stand-alone distribution site right next to the coffee brewing machines.
Printed with vegetable-based dyes, the box is both recyclable and compostable with each one shipped in a thin layer of clear shrinkwrap film to ensure a clean product inside upon arrival.
++++++++++
Despite getting much unwarranted notoriety on social media due to idiots daring other imbeciles to eat them, Procter & Gamble's Tide Pods Free & Gentle brand should, in fact, be congratulated for leading the way in using innovative packaging for this innovative product. The large 2.02-kilogram plastic tub boasts a unique oval shape mimicking the shape of the pods themselves, which are packed 81 unscented, hypoallergenic pods to a tub.
The tub's flat-bottom design enables it to stay firmly upright on the storage shelf, while the two attached handles at the back make sure the smooth-surfaced tub does not accidentally slip from one's grasp. The flip-top lids snaps shut after opening to reach in and grab the pods without much effort, and the large product features clear, easy-to-read warning symbols alerting users to the dangers of ingesting the product or making close eye contact with it.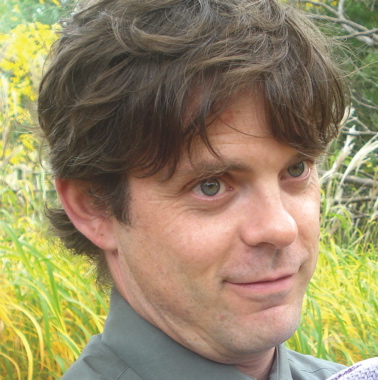 Jeff May is owner and proprietor of Scallywags, a popular midtown Toronto sports pub specializing in live coverage of major international sporting events. For information and broadcast schedule, go to: www.scallywags.ca