There's no business like show business in Las Vegas. As the last major global packaging event of this calendar year and, in fact, this past decade, the latest edition of the biennial co-located PACK EXPO Las Vegas and Healthcare Packaging EXPO 2019 exhibitions was a resounding success by all conventional and other measures.
And if a successful trade show is a reflection of a thriving industry, packaging professionals all over North America will find a lot of comfort in knowing that the good times they have enjoyed in the last couple of years are poised to carry on well into the next decade, as long as the industry continues to make meaningful progress on packaging sustainability, food waste and other new challenges posed by shifting demographics and consumer trends—including cannabis and e-commerce packaging.
According to the shows' owner and organizer PMMI,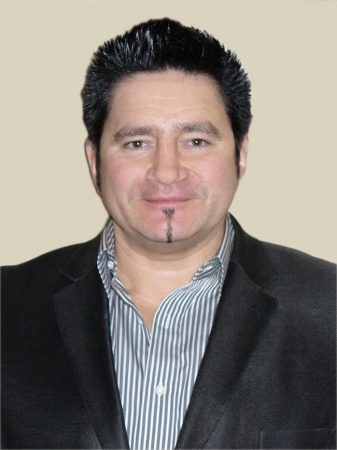 The Association for Packaging and Processing Technologies, the three–day event in late September continued the show's proud record of uninterrupted growth in convincing style by smashing a "trifecta" of key indicators in attracting record numbers of visitors (over 31,000 people) and exhibitors (more than 2,000), while covering a record amount of exhibit space (nearly 900,000 square feet).
As impressive as these numbers are, they barely do justice to the high levels of upbeat optimism and inspired innovation pulsating through the Las Vegas Convention Center exhibit halls throughout the highenergy celebration of packaging excellence.
"With the incredible role it now plays for the packaging industry, PACK EXPO Las Vegas and Healthcare Packaging EXPO was the international packaging event of 2019," beamed PMMI's president and chief executive officer Jim Pittas.
"The sheer size and scope of PACK EXPO Las Vegas and Healthcare Packaging EXPO indicates that as our industry continues to prosper it turns to PMMI shows for the solutions and tools to improve their business."
Boosted by an impressive line-up of live educational sessions led by authoritative industry experts at the show's overflowing Innovation Stage mini-theaters, the expo also experienced an unprecedented volume of deal-making and equipment tire-kicking to keep both exhibitors and visors alike highly engaged and entertained throughout.
As a senior packaging specialist for Nestlé, Brandon Kelly was pleased to find exhibitors and education sessions that matched the lofty recyclability and reusability goals of the world's largest food company.
"It gives me a sense of confidence to see that converters, raw material suppliers and other businesses throughout the supply chain are working toward similar sustainability initiatives, as seen in many of this year's Innovation Stage presentations," Kelly said.
"The industry has a big challenge to solve when it comes to sustainability," he noted, "so it's great to see companies working towards a similar mission."
With so many of the world's leading companies having made highly public pledges to achieve significant carbon-footprint reduction milestones by the fast-approaching target dates of 2020, 2025 and 2030, the next decade promises to be one of the most exciting
new eras in the history of modern packaging.
Hence ushering it in with the extraordinary aplomb and vibrancy displayed at the Las Vegas event certainly makes it the best time ever to be part of an industry oozing with promise, confidence and a reassurance of even better things to come.