LONGUEUIL, Que.—As a unique and delicious ingredient that all maple syrup producers and Quebecers hold dear, maple syrup now has a new, distinctive French logo showcasing the brand's characteristic maple leaf.
Through this initiative, the Federation of Québec Maple Syrup Producers' (FPAQ) generic brand, namely "Produits d'érable du Québec" now becomes "Érable du Québec" for the Québec market and "Maple from Canada" for promotional activities abroad.
"Creating a new brand image was essential to reinforce our local positioning and expand our presence on international markets," explains FPAQ director of marketing, innovation and market development Nathalie Langlois. "KBS Montréal fully understood our vision and values, as well as our maple product marketing objectives on the international scene, and we're thrilled with the results."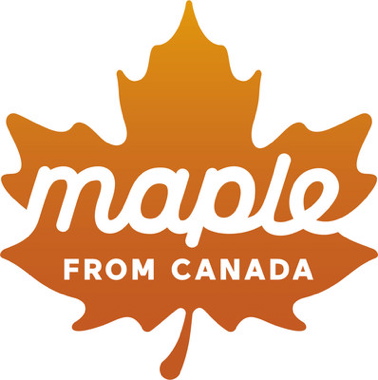 The initiative spearheaded by the maple product marketing team will enable to standardize the communication guideline and reinforce brand recognition as part of various national and international marketing campaigns.
"Very few products benefit from such universal recognition," explains KBS Montréal creative director of branding and design Olivier Caron. "The maple leaf was the obvious choice for the brand's core visual element. Inspired by the iconic tin can, the rounded lettering used to write 'Maple' right on the leaf evokes the liquid nature of the flagship product, namely maple syrup. Moreover, the logo's slight color gradation is a reference to the nuances noted in maple syrup's new grading system, featuring four categories: golden, amber, dark and very dark."
Over the upcoming year, the "Érable du Québec'' French logo will benefit from sustained visibility as part of branding and maple product marketing activities.
About FPAQ and the French brand "Érable du Québec"
The Federation of Québec Maple Syrup Producers was founded in 1966. Its mission is to defend and promote the economic, social and moral interests of some 7,300 Québec maple businesses, as well as to develop initiatives that collectively market the products that flow from Québec's 43 million taps. The quality work of these maple producers has made Québec the source, on average, of 72 percent of the world's maple syrup production and 90 percent of Canada's maple syrup output. Together, Ontario, New Brunswick and Nova Scotia contribute the other 10 percent of Canadian production. FPAQ proudly promotes the reference brand "Érable du Québec" in addition to coordinating the international promotion and value creation of Canadian maple products on behalf of Canada's maple industry. In this capacity, the FPAQ leads and directs the research efforts of the Réseau international d'innovation des produits d'érable du Canada. More information at https://fpaq.ca/en/.