SEW-Eurodrive At Pack Expo 2012
Notes from Canadian Packaging magazine at Pack Expo 2012 in Chicago.
---
October 31, 2012
by Canadian Packaging Staff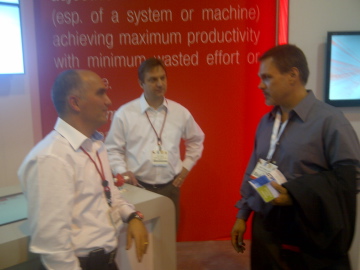 All work and no play for John Danesh of SEW-Eurodrive, at Booth #N4066, Pack Expo 2012 in Chicago.
In business for 81 years, SEW-Eurodrive provides packaging industry specific products like: gearmotors, servo gearmortors and electronics (inverter and PLC).
For more information, visit their booth and talk to John, or click on their website at www.seweurodrive.com.