E-Commerce Packaging: Challenges and Opportunities
PAC Packaging Consortium workshop examines e-commerce packaging at September 19, 2017 event in Montreal.
---
August 2, 2017
by Canadian Packaging staff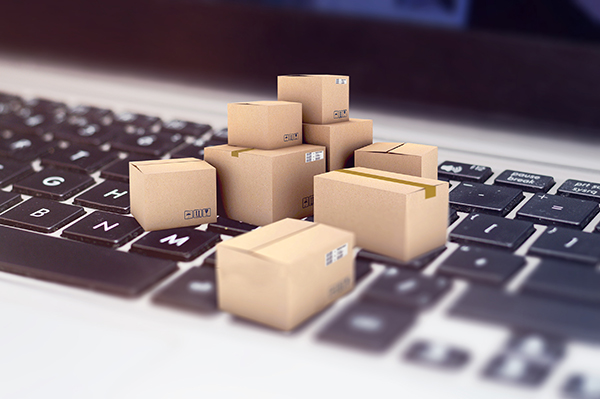 Is your packaging ready to support your business growth via e-commerce? 

Online purchases in North America are growing at an annual rate of 15.6 per cent reaching $423 billion.
This growth is particularly driven by the new consumption habits of Generations X and Y consumers.
For Quebec consumers, the concept of e-commerce represents a key growth driver, and offers major opportunities for development.
With these opportunities also come new challenges that require companies to re-examine their ways of packaging and shipping in order to meet new consumers and delivery systems requirements that are becoming more and more complex.
On September 19, 2017, this FRENCH-language PAC Packaging Consortium event is organized in collaboration with ITEGA – l'Institut de technologie des emballages et du génie alimentaire (in English it's is the Institute of Packaging Technology and Food Engineering) to help better equip, develop and optimize packaging solutions in the era of e-commerce.
The mission of the ITEGA is to develop and share innovative practices in food packaging and processes so that the organizations they serve are economically, environmentally and socially distinctive. The path of technological innovation makes it possible to support the competitiveness of Quebec businesses in their efforts to achieve excellence.
Workshop 1 – Panel : E-commerce – Issues and Challenges for Retail Businesses in Quebec
You will have the opportunity to hear and interact with panelists from the Quebec retail sector who will present their unique issues and challenges, as well as their innovative packaging solutions for their e-commerce activities.
Workshop 2 – Conference: How can packaging support your brand in the e-commerce era?
Your packaging has marketing and communication functions that are essential to your brand, but what about the e-commerce perspective? Come and listen to our speaker to fully understand the impact of packaging for the e-commerce consumer.
LUNCH CONFERENCE: 
The growth of e-commerce and the opportunities for Canadian products and packaging manufacturers.
This lunch and learn conference will showcase the boom in e-commerce, both for the local market and for exports, and the different opportunities for the Canadian manufacturing sector.
Workshop 3 – Conference: Packaging and transportation in the era of e-commerce – the how to
Develop and optimize packaging to ensure the integrity of the product.
Develop and optimize packaging for transportation and handling logistics. 
Studies show that more than 55 percent of cyber-buyers would not repeat their experience if their package arrives damaged. The packaging then becomes a priority. High-performance and cost-effective packaging will help you succeed at the decisive stage of your online strategy: the customer experience. Discover how to excel in this new domain.
Workshop 4 – Conference: Smart packaging and e-commerce
Come and discover the different smart packaging solutions already on the market and glimpse at the trends
in this niche to enable you to identify opportunities that can support your development in the era of online commerce.
NETWORKING ACTIVITY – LAUNCH OF THE PAC 2017-2018 SEASON
Cocktail and presentation of the upcoming PAC activities and the Quebec Leadership Council followed by a networking activity.
When:
September 19, 2017
9:15 AM – Registration and coffee;
9:30-10:45 AM – Workshop 1;
10:45 AM-12 PM – Workshop 2;
12-1:30 PM – Lunch Conference;
1:30-2:45 PM – Workshop 3;
2:45-4 PM – Workshop 4;
4 PM – Networking cocktail.
Where:
Buffet Antique
6086 rue Sherbrooke Est
Montréal, QC H1N 1C1
Price:
Member
Full Day – $185
1/2 day (AM or PM) – $125
Non-member
Full Day – $295
1/2 day (AM or PM) – $220
To REGISTER, click HERE