TORONTO—Gay Lea Foods Co-Operative Ltd. and Nutrinor Cooperative were the big winners of the night at the annual Canadian Grand Prix New Product Awards.
Gay Lea Foods Co- Operative Ltd. was presented two awards for its Gay Lea Foods Real Coconut Whipped Cream (best Condiment & Sauce, and the coveted All Canadian Special Award).
Nutrinor Cooperative was presented two awards for its Organic Nordic Milk (best Dairy Product, and the much sought-after Healthy Innovation Special Award).
During the June 3, 2015 gala at the Toronto Congress Centre, attended by industry insiders from across the country, the awards program recognized the top new grocery products in food, non-food and private label categories in Canada. A total of 34 awards were presented, as selected by a 30-member jury.
"The Canadian Grand Prix New Product Awards Program is key to our industry as it celebrates creativity and innovation. Investing in new products is the lifeblood of the grocery industry and it is instrumental in driving its success," says Retail Council of Canada president and chief executive officer Diane J. Brisebois.
There was a three-way tie for winning three awards each: Procter & Gamble Inc. won awards for Health Care, Personal Care, and Paper, Plastic & Foil; Sobeys Inc. won awards for Confectionery, Snack & Dessert, Condiments & Sauces, and Dairy, Eggs, Meat & Seafood; Walmart Canada won for Bakery, Baby Care, and Paper, Plastic & Foil.
The only other company to win multiple Canadian Grand Prix New Product Awards was Metro Brands, G.P., which grabbed private label awards in the Prepared Foods & Entrees category for Irresistibles Flatbread and in the Household Products category for Irresistibles Dish Soap.
In the three other special awards categories, Parmalat Canada Astro Original won Consumer Acceptance. Veg Pro International Inc. Asian-StyleStir Fries won Innovation and Originality. The Clorox Company of Canada, Ltd. LIQUID-PLUMR – Hair Clog Eliminator won Innovative Packaging.
"Canadian Grand Prix New Product Awards Winners are a testament to the very best in product development and consumer satisfaction," says Brisebois. "We are proud to recognize the teams and brands behind these outstanding new products."
The jury was comprised of consumer goods experts and Marcus Von Albrecht, a B.C. Chef and president of Mava Foods, who served as chair. They evaluated the food and private label products in March at Montreal's Institut de tourisme et d'hôtellerie du Québec, and assessed the non-food products at home over six weeks.
Through a rigorous judging process, the jury graded each entry on five criteria: uniqueness and innovation, product characteristics, presentation and packaging, overall consumer value, and consumer acceptance (household penetration rate of a product).
Among the award presenters at the gala were representatives from sponsors CHEP Canada, Dairy Farmers of Canada, Interac, and TC Media & TC Transcontinental Printing.
This year's Canadian Grand Prix New Product Awards Program was open to manufacturers and distributors of all sizes, for products introduced during the 2014 calendar year. Winners and Finalists can use the Canadian Grand Prix New Product Awards logo on their packaging for the next two years.
About Retail Council of Canada
Retail Council of Canada (RCC) is called the Voice of Retail in Canada representing more than 45,000 store fronts of all retail formats, including department, specialty, discount, and independent stores, and online merchants in general merchandise, grocery and drugs. Its membership represents over 75 per cent of all retail sales in Canada. RCC is a strong advocate for retailing in Canada and works with all levels of government and other stakeholders to support employment growth and career opportunities in retail, to promote and sustain retail investments in communities from coast-to-coast, and to enhance consumer choice and industry competitiveness. RCC also provides its members with a full range of services and programs including education and training, benchmarking and best practices, networking, advocacy, and industry information. For more information: www.RetailCouncil.org, @RetailCouncil @RCCMySTORE
Winners:
Baby Care
BABY GOURMET FOODS LTD. Baby Gourmet Plus
WALMART CANADA Parent's Choice Infant Formula (For babies sensitive to lactose) (

PRIVATE LABEL AWARD WINNER

)
Bakery
WESTON BAKERIES LIMITED Country Harvest
WALMART CANADA Our Finest Mini Croissants (

PRIVATE LABEL AWARD WINNER

)
Baking Needs
KRAFT CANADA Kraft Peanut Butter – Holiday Cookie Kit
          TREE OF LIFE CANADA ULC MADD Virgin Craft Brewed Lager

         METRO BRANDS, G.P. Irresistibles Life Smart Juice Blend (PRIVATE LABEL AWARD WINNER)
           GAY LEA FOODS CO-OPERATIVE LTD. Gay Lea Foods Real Coconut Whipped Cream

SOBEYS INC. Compliments presents Jamie Oliver Condiments (PRIVATE LABEL AWARD WINNER)
Confectionery
MARS CANADA INC. M&M'S Bottles
Dairy Products
NUTRINOR COOPERATIVE Organic Nordic Milk
Deli, Egg, Meat & Seafood
SOFINA FOODS INC. Deli Naturally!
Dessert
SCOTSBURN DAIRY GROUP Scotsburn Premium Inclusion Ice Cream Bars
Frozen or Refrigerated Prepared Food & Entrees
INDUSTRIE GASTRONOMIQUE CASCAJARES Porchetta Festive Box
Fruits, Vegetables & Produce
GARDEIN Gardein
General Merchandise
BERNARDIN LTD. [JARDEN BRANDED CONSUMABLES CANADA] Bernardin Sip & Straw Lids
Health Care
PROCTER & GAMBLE INC. Crest Sensi-Relief Whitening + Scope
Paper, Plastic & Foil
PROCTER & GAMBLE INC. Charmin Basics
WALMART CANADA Great Value Paper Towels – Strong and Absorbent (Family Size) (PRIVATE LABEL AWARD WINNER)
Personal Care
PROCTER & GAMBLE INC. Gillette Fusion ProGlide with FlexBall Technology
Pet Needs
DLM FOODS CANADA CORP. Milk-Bone Brushing Chews

MONDOU Vetdiet – Care (PRIVATE LABEL AWARD WINNER)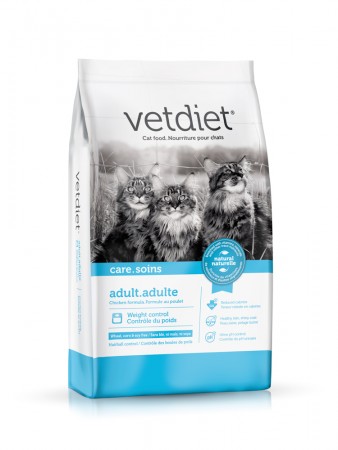 Shelf Stable Prepared Food & Entrees
NUPASTA INC. NuPasta
Snack
DARE FOODS LTD. Dare Cookie Chips
All Canadian (SPECIAL AWARD)
GAY LEA FOODS CO-OPERATIVE LTD. Gay Lea Foods Real Coconut Whipped Cream
Consumer Acceptance Award (SPECIAL AWARD)
PARMALAT CANADA Astro Original
Healthy Innovation Award (SPECIAL AWARD)
NUTRINOR COOPERATIVE Organic Nordic Milk
Innovation and Originality (SPECIAL AWARD)
VEG PRO INTERNATIONAL INC. Asian-Style Stir Fries
Innovative Packaging (SPECIAL AWARD)
THE CLOROX COMPANY OF CANADA, LTD. LIQUID-PLUMR – Hair Clog EliminatorT